Description
Concept Design
We want to make a unique stitching design with Slim and Lower seat height to keep perfect Rider's position. Making your stylish riding experience.
Material:
-Pu-Leather,
-High-Density Foam,
-Light weight Fiberglass seat pan,
-Lock system made from stainless steel
*We use high density foam cushion with intention to make a salient stitching in our seat production.
Leather Colour
We have 2 colour options.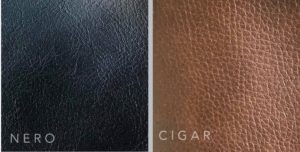 Dimension
Length: 71cm
Width: 28cm,
Height: 9.0cm, 
Note:
– Our seats are ready to bolt on without any adaptation (except Street scrambler)
– Every seat come with waterproof seat cover.
– Our handcrafted seat take 10-15 days of manufacturing.